Devoted to providing the best possible care.
Welcome to Texas Choice Dental
Providing outstanding dental care to our community.
Texas Choice Dental is your family dental office that truly cares about your oral health. Our experienced professional team is here to make you feel welcome from the first moment you walk in the door. Our goal is to make your smile healthy and beautiful in a comfortable and friendly setting.
Ready to get started? Contact our office today to schedule a consultation with our team. We can't wait to see you!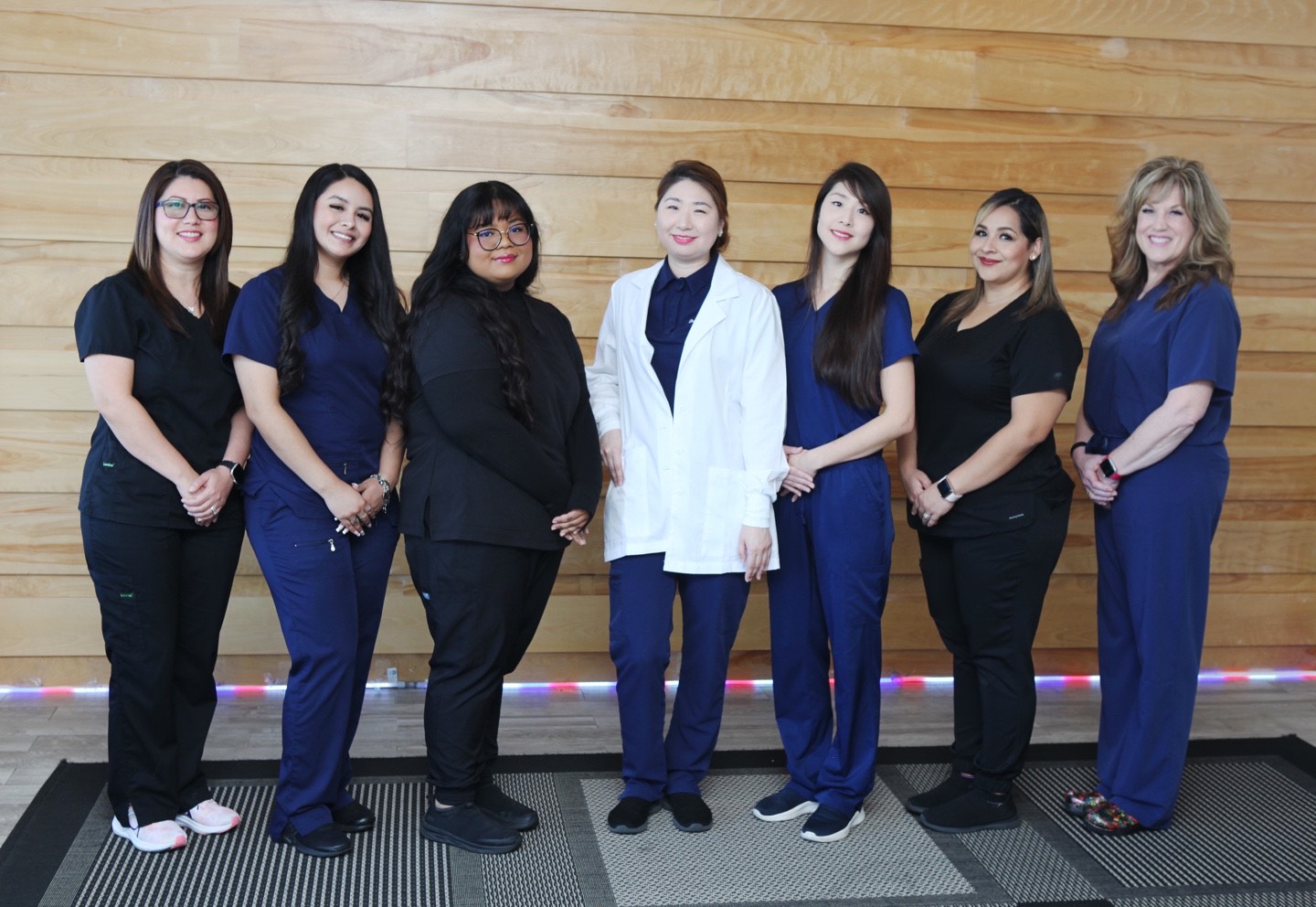 Meet the Doctors
The dentists at Texas Choice Dental will provide you with the excellent dental care you need to improve your oral health. Learn more about our dentists below, and we look forward to seeing you at your initial dental consultation!
Dr. Diane Kim
Dr. Diane Kim was born in Seoul, Korea. She moved to New York when she was 13 years old. She grew up in New York, and attended Stony Brook University for her undergraduate degree. She then proceeded to earn her Doctorate at NYU College of Dentistry. She is well versed in every facet of general dentistry, especially pediatrics. Looking for a change of scenery, Dr. Kim decided to move to Texas to start fresh. She currently resides in the Houston area.
She defines herself as an artistic Christian mother. She loves sketching and reading. Currently she has a loving home with three beautiful children
Dr. Peter Pham
Dr. Pham received his bachelor's degree from the University of Texas at Austin (2009), and his doctor of dental surgery degree from the University of Texas Health and Science Center in San Antonio (2013). He then completed an advanced dental implant surgical program at The Misch Implant Institute. Dr. Pham is also certified in I.V. (intravenous) conscious sedation and believes sedation dentistry is an excellent option for people who have increased anxiety about visiting the dentist. In addition to Dr. Pham's training, he has earned Fellowship status in The International Congress of Oral Implantologists and continues his professional development through continuing education.
Our Dental Services
Our dental professionals are skilled at providing a variety of dental services to help keep your smile healthy and beautiful. Our dentist will recommend the services that will improve your oral health and make sure you understand what is involved with these treatments.
Our patient education library on this website will help inform you about the treatments offered at our practice. The button below will take you to the full education library.
Our Mission at Texas Choice Dental
Our dental office provides outstanding dental care to all of our patients. Our goal is to keep your smile healthy and bright. Our dental professionals will answer any questions you may have about your treatments, and we will strive to make sure you and your family are comfortable during your entire visit to our office.
About Us
Patient Info
Excellence in Dental Care for the Entire Family
Contact Us Today for an Appointment
Don't wait, schedule your appointment with our friendly dental team today and keep your smile healthy and bright.